Entertainment
FRIDAY
Host Night
Hot served buffet
Main course
Fish and Chips

-o-O-o-
Spaghetti Bolognese
with garlic bread

-o-O-o-

Tomato Ratatouille
with garlic bread
Dessert
Chocolate Profiteroles

-o-O-o-

Strawberry Glace

-o-O-o-

Fresh Fruit Salad

Tea or Coffee
Dress: The 60s theme or smart casual
---
SATURDAY
Gala Dinner

A candlelit dinner and then dance the night away.

Starter
Freshly Made Soup Served with bread roll

-o-O-o-
Duo of Chilled Melon
A large rose of honeydew and cantaloupe melon complemented with fresh forest berries and a strawberry & passion fruit coulis
Main course
Roast Breast of Chicken Boneless chicken set on bacon and leek dauphinoise potatoes complemented by a light chicken gravy

-o-O-o-
Roast Sirloin of Beef Thickly sliced with thyme scented Yorkshire pudding, creamed horseradish and a rich pan gravy

-o-O-o-
Dorset Red Tartlet
Crisp pastry case filled with char-grilled peppers, red onions, sun blushed tomatoes and garden leeks with smoked Dorset red cheese finished with cherry tomatoes on the vine, winter cress and balsamic dressing
Dessert
Baked Vanilla Cheesecake with seasonal fresh berries and strawberry coulis

-o-O-o-
Individual Apple Crumble Bramley apples set in a sweet pastry case topped with an almond infused crumble served with a vanilla cream
Tea or Coffee
Dress: Black tie

Founded in 1996, Mike Sullivan Entertainments provides all forms of professional entertainment for weddings, private parties and corporate events.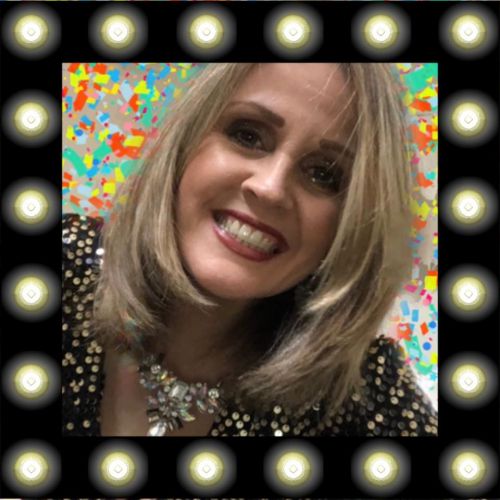 Sarah is an experienced professional entertainer with a genuine and passionate drive to ensure our event is successful.
Sarah boasts an extensive and flexible repertoire with songs from the 40's to present day, making her a hit for all occasions and venues.

Sarah has performed in a musical at the London Palladium and worked alongside many well-known artists including Daniel O'Donnel, Jasper Carrott, John Maloney, Heatwave, Imagination and The Real Thing.

She has also worked as a guest entertainer and presenter on BBC Radio and QVC shopping channel.

As Sarah has a wide vocal range and has the ability to 'mimic' she is a popular session singer and voice over.

Recent Comments and Reviews:
"Sarah's versatility ensures a blockbuster performance in any venue."

"Sarah's bubbly and loveable manner never fails to captivate. Her enigmatic personality and powerful voice lends itself to an outstanding and exhilarating vocal performance and her quick-witted rapport is a match for the most excitable audience!"

"The most exciting find of the year 2000 Stairway to the Stars was the gorgeous Salisbury Based Songstress Sarah Lee, whose phrasing, delivery and powerful stage presence – not to mention her captivating smile would melt even the coldest heart. Sarah's emotionally charged interpretation of Wind Beneath My Wings, for example, gave me Goosebumps all over, it was, simply, the best cover version of that song I have ever heard in a live environment."

David Lowe, BBC Radio, What's on South and the Herald Express
"Her bubbly and sheer exuberance was a joy to witness and she managed to generate real energy in a not too crowded venue. It was enjoyable to see an entertainer getting so much out of her performance, and more importantly, communicating that enjoyment to the audience."

Marcus Collingbourne, The Stage