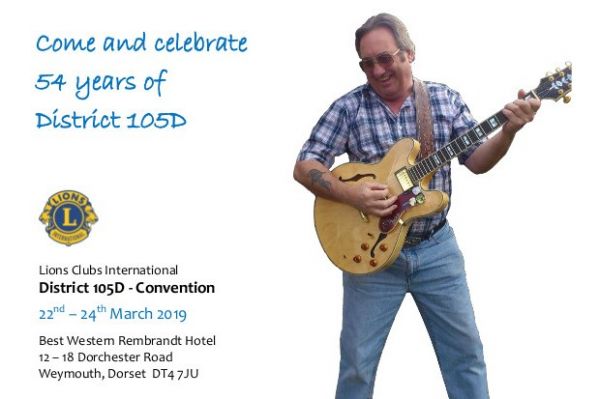 District 105D - 54th Convention
22-24 March 2019
Hotel Rembrandt,
Weymouth
DT4 7JU
Convention programme to include:
Presentations accompanied by exhibitions and Lions displays
Friday evening: Served Hot Buffet with disco by Mike Sullivan
Theme: "The 60s"
Dress code: optional - theme or smart casual
Saturday evening: District Governor's Gala Dinner with Sarah Lee in Cabaret
Dress code: Black Tie
Sorry, bookings are now closed - we are full!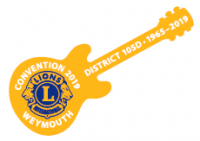 Your first Convention? See the Frequently Asked Questions FAQ
Read this guide to Convention...
Sponsors: